Drummond Animal Hospital is aware of the vast amount of information available on the Internet. Much of the internet and social media apps, such as Facebook and TikTok, are full of misinformation, which could lead to pet parents unknowingly believing or doing something incorrect regarding their pet's health. Because of this, our team has taken the time and evaluated the following sites. We trust the information the listed websites provide to you, our client, and member of our family.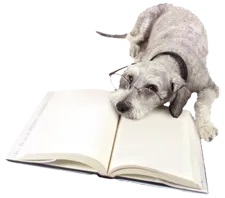 For general veterinary information, or if you want more information regarding a potential diagnosis, please visit the Merck Veterinary Website, under the Pet tab in the top left corner
For more easy-reading dog and cat health articles, Dogster and Catster are available online and in print (formerly Dog Fancy and Cat Fancy)
For AAFCO approved at-home recipes for pets, please visit BalanceIt
Our own Dr. Cecelia Harmon has a YouTube channel, where she creates informative videos for pet owners
Trusted Veterinary Organizations:
American Animal Hospital Association

American Board of Veterinary Practitioners

American College of Veterinary Internal Medicine

American Veterinary Medical Association

American Association of Bovine Practitioners
American Association of Equine Practitioners
American Association of Feline Practitioners
When reading any information regarding pet health online, it is important to look at the source. Only information published by reputable veterinary organizations, large veterinary hospitals, or endorsed by veterinarians and certified veterinary technicians alike should be trusted completely. Beware of clickbait articles on Facebook or videos on TikTok or Instagram that could be looking to spread misinformation or scam you.