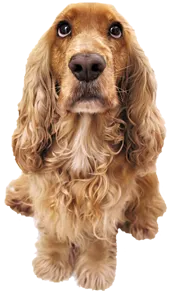 Drummond Animal Hospital has been proud to provide for the needs of all creatures, great and small in the Redbank Valley area since 1947.

In 1947, Dr. Blair Drummond opened the first iteration of Drummond Animal Hospital in South Bethlehem after graduating from veterinary school.
His son, Dr. Jack Drummond, would join him in practice. In 1971, the hospital expanded to our current New Bethlehem location. The building, formerly a Tasty Freeze ice cream shop, was renovated to become an animal hospital.
In a world of corporate practice, our third generation small family owned hospital continues on.

Today, our four doctor practice sees nearly 15,000 cats, dogs, horses, cows, sheep, goats, rabbits, (and anything else!) a year! Over the years, we have and continue to update our equipment, standards, and medical knowledge, but we strive to maintain our old-fashioned values and family-centered environment.